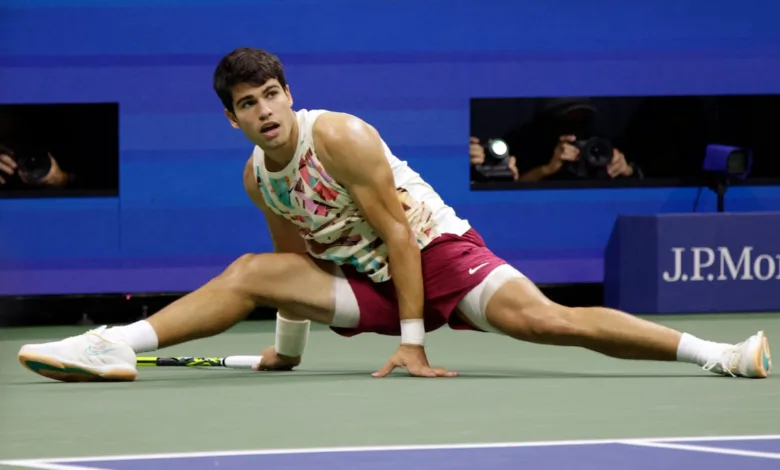 File image of Carlos Alcaraz© AFP
Carlos Alcaraz vowed to "grow up" after his reign as US Open champion was brought to an abrupt end in a semi-final defeat to Daniil Medvedev on Friday. The 20-year-old Spaniard, who surged to victory in the US Open as a teenager last year to claim his maiden Grand Slam title, had said earlier this week he was a more mature, stronger opponent this season. However Alcaraz abruptly revised that assessment in the wake of his shattering 7-6 (7/3), 6-1, 3-6, 6-3 defeat on Friday.
"I thought that right now I am better player to find solutions when the match is not going in the right direction for you," Alcaraz said.
"But after this match I'm gonna change my mind. I'm not mature enough to handle these kind of matches. So I have to learn about it.
"I'm gonna think about this loss for a long time. Of course I have to learn about it. I want to be better.
"These kind of matches help you a lot to be better and grow up in these kind of situations."
Alcaraz revealed he had struggled to maintain his composure in the first set tie-break, when a flurry of lost points left him in a hole.
"Let's say, I lose my mind," Alcaraz said. "I make three or four points without control. I didn't think. I totally lose my mind on that set. Fighting for 50 minutes and then, you know, for four points lose my mind.
"It was really tough for me to handle it."
(This story has not been edited by NDTV staff and is auto-generated from a syndicated feed.)
Topics mentioned in this article
Source link