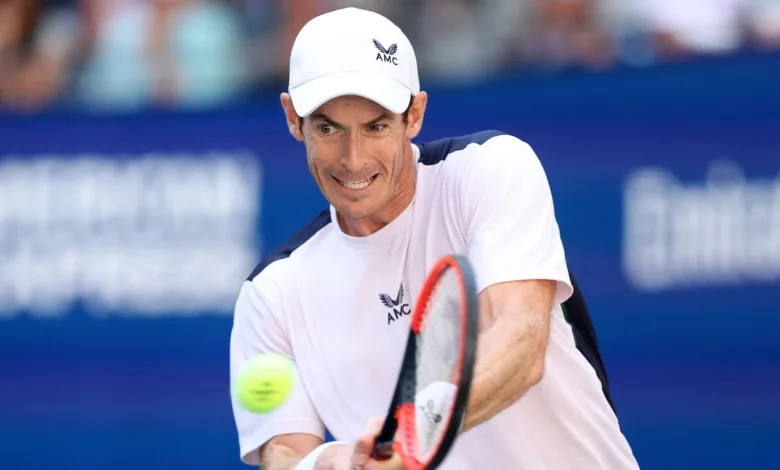 Andy Murray conceded he might "need to accept" he is no longer capable of reaching the latter stages at Grand Slams after a demoralising straight-sets loss to Grigor Dimitrov in the US Open second round.  The 36-year-old Murray, the 2012 US Open champion, produced a flat display in his 6-3, 6-4, 6-1 defeat to 19th seed Dimitrov, and has not been past the last 32 at a major in six years. "It's obviously disappointing, to not play how you would like, you know," said Murray, who hit 45 unforced errors and just 16 winners Thursday.
"But maybe I need to accept that, you know, these events, I had the deep runs and everything that I felt like I'm capable of, they might not be there, as well."
A three-time Grand Slam champion and eight-time runner-up, Murray has not been close to replicating his best since a litany of injury problems which threatened to end his career.
He missed the Cincinnati Open earlier this month with an abdominal problem sustained the previous week in Toronto, but felt he arrived in New York playing at his highest level since 2017.
"I'm aware what I'm doing, it's unbelievably challenging to play at the highest level as I am now," said Murray.
"Some days it's harder than others. But yeah, today is obviously a really disappointing defeat and probably the manner of it as well. I fought hard enough, but just didn't play well enough.
"Ultimately these are the events that you want to play your best tennis in, and, you know, create more great moments and didn't do that this year."
– 'Things might change' –
The former world number one has not made the second week of a Grand Slam since reaching the quarter-finals at Wimbledon in 2017.
"I still enjoy everything that goes into playing at a high level. I enjoy the work. You know, the training and trying to improve and trying to get better, I do still enjoy that," said Murray.
"That's what keeps me going. If things change and I stop enjoying that or my results, my ranking and everything, like, if I start to go backwards in that respect, you know, in a few months' time I was ranked 60 in the world or whatever instead of moving up the way, things might change."
Dimitrov, who saved three match points in the opening round, goes on to face 2020 runner-up Alexander Zverev for a place in the last 16.
"I was expecting honestly five sets in a way, so I was constantly trying to remind myself I was here for the long haul," said Dimitrov, who won a 63-minute first set to take charge against Murray.
"We've played multiple times, he's a tremendous competitor. I'm very happy with the fight."
Dimitrov, once ranked third at his peak, reached the US Open semi-finals in 2019 but had fallen in the second round in each of his past three trips.
"I had great memories in 2019. I would love to repeat that and why not go further."
(Except for the headline, this story has not been edited by NDTV staff and is published from a syndicated feed.)
Topics mentioned in this article
Source link