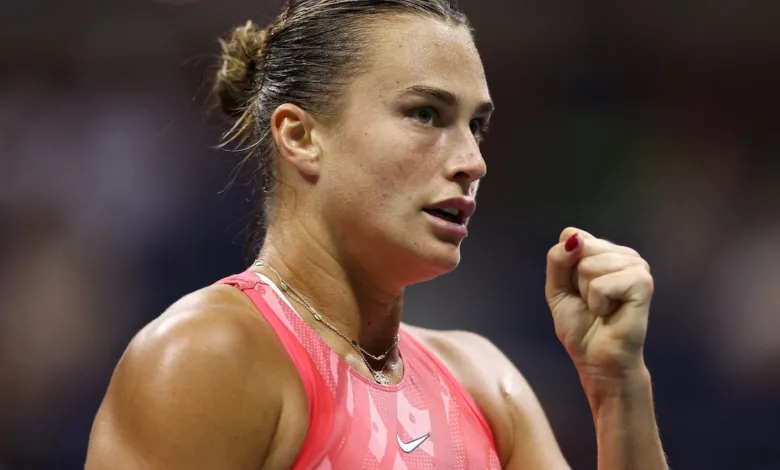 World No. 2 Aryna Sabalenka fought back after being one set down to American beat Madison Keys in the women's singles semi-final. In the process, Sabalenka, the soon-to-be World No. 1, booked a date with Coco Gauff in the final. Sabalenka had dramatically lost the first set 0-6 but produced an incredible fightback to beat Keys 7-6, 7-6 in the following two sets. Keys served for the match in the second set but incoming world number one Sabalenka overhauled the 2017 runner-up to win reach her second Grand Slam final.
"I'm really proud of myself that I was able to turn around this game and get this win, because it was just incredible," said Sabalenka.
"I was just, like, 'Come on, keep trying, keep pushing, like, I don't know, do something extra. Just try to turn around this match.'"
"It really means a lot to be in the final of the US Open for the first time," she added.
Keys was left devastated by the loss after going agonisingly close to a second Grand Slam final.
"I think everyone at the start of the tournament would obviously be really, really excited to be in the semis. Right now it sucks," said Keys.
"But yeah, I just think being able to, you know, take this and turn it to a positive is really possible. Yeah, there is still a lot to be proud of and still tons of tennis to play this season."
Sabalenka rode an emotional rollercoaster, angrily remonstrating with her coaching team at times, before being able to sheepishly laugh off celebrating prematurely in the decisive tie-break.
"I thought that we play tie-break up till seven. I was just all over the place," she said.
"I was thinking that if I'm going to lose this semi-final, I'll be struggling with sleeping for I don't know how many days, and I was just, like, I don't want this to happen. I need some sleep."
The Australian Open champion will bid for her second Grand Slam title on Saturday against the 19-year-old Gauff. The American holds a 3-2 edge but this will be their first meeting at a major.
"She's an unbelievable player," said Sabalenka. "The crowd will be supporting her a lot. I will do everything I can. I'll be fighting for every point and I will do my best."
Earlier, American teenager Coco Gauff shrugged off a 49-minute stoppage caused by climate protesters to power into the US Open final on Thursday with a straight sets defeat of Karolina Muchova.
The 19-year-old from Florida advanced to her first final at Flushing Meadows after winning 6-4, 7-5 in a semi-final that took nearly three hours to complete due to disruption by protesters.
With AFP inputs
Topics mentioned in this article
Source link