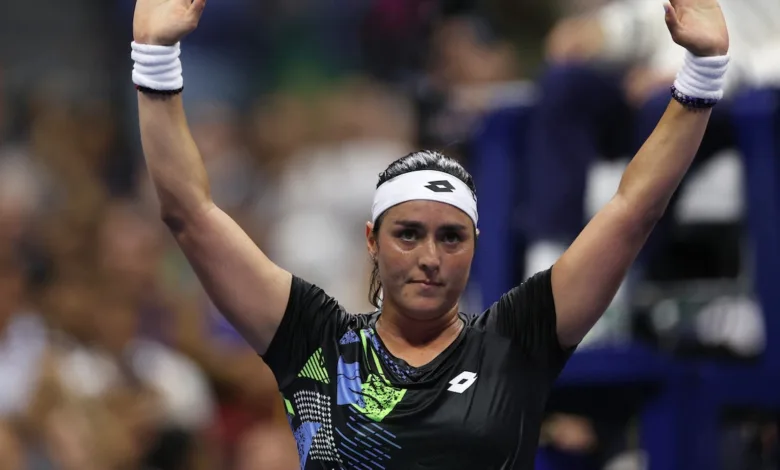 An emotional Ons Jabeur said she would donate part of her WTA Finals prize money to Palestinians after avenging her Wimbledon final defeat to Marketa Vondrousova on Wednesday. After earning her first win of the week at the season-ending championships in Cancun, Tunisia's Jabeur choked back tears as she spoke on court. "I am very happy with the win, but I haven't been happy lately," said the only Arabic woman to reach a Grand Slam final.
"The situation in the world doesn't make me happy," Jabeur added as she broke down in tears, before composing herself enough to talk about the Israel-Hamas conflict.
"It's very tough seeing children, babies dying every day," she said.
"It's heartbreaking, so I've decided to donate part of my prize money to help the Palestinians.
"I cannot be happy with just this win, with what is happening. I'm sorry guys, it's supposed to be about tennis, but it's very frustrating looking at videos every day.
"I'm sorry — it's not a political message, it's just humanity. I want peace in this world and that's it."
Later, in her post-match press conference, the 29-year-old Jabeur said it had been a challenge to focus on tennis.
"I try to stay off social media as much as I can, but it's very tough," Jabeur said.
"You go through videos, photos, they're horrible, horrible photos every day. It doesn't help me sleep or recover very well and the worst thing is I feel hopeless.
"Maybe donating some money would help a little bit with what they have been going through. But I know money doesn't mean anything right now to them. So I wish freedom for everybody and really peace for everyone."
Jabeur must beat world number two Iga Swiatek in the final match of round-robin play on Friday to have any chance of qualifying for the semi-finals in Mexico.
(This story has not been edited by NDTV staff and is auto-generated from a syndicated feed.)
Topics mentioned in this article
Source link