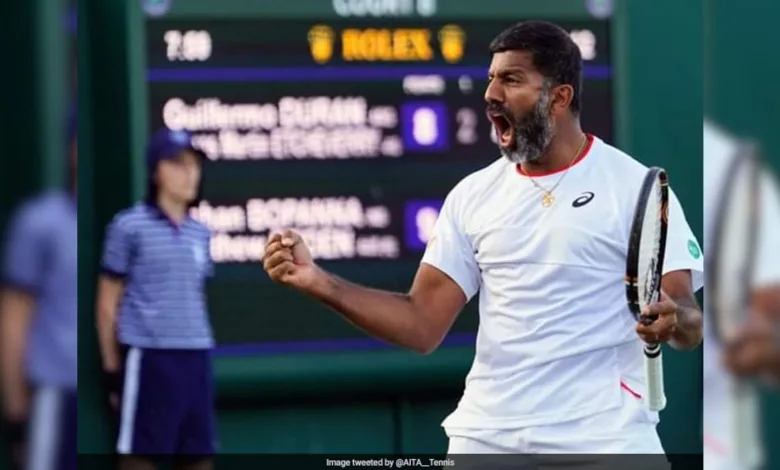 India have not returned without a men's singles medal in the last three editions of the Asian Games and Sumit Nagal would aim to extend the record at the continental showpiece, where top-seeded Rohan Bopanna and Yuki Bhmabri will start as gold-medal favourites and Ankita Raina would gun for her second podium finish. The Indians have done reasonably well in the tennis event at the Games, finishing in top-three in the last three editions — Guangzhou, Incheon and Jakarta & Palembang.
Since the Asian region does not boast of many top-100 players, who mainly come from the European nations, India's biggest challenge would come from hosts China, Korea and Japan.
Seeded fifth and featuring in the top-half of the draw, Nagal has got a bye in his opening round and his first real test will come in the quarterfinals where he is expected to run into top-seed and home favourite Zhizhen Zhang, ranked 60th in the world.
But before running into the home favourite, he will have to contend with Macau's H Leung and Kazkahstan's 10th seed Beibit Zhukayev, ranked 297.
Going past Zhang will firmly place 159th ranked Nagal in the medal hunt.
Ramkumar Ramanathan, the other Indian in the men's singles draw, is woefully out of form and could use the platform to redeem himself.
He has also got a bye in his opening round and will start his campaign against Tajikistan's Sunatullo Isroilov. He may run into second seed Japanese Yosuke Watanuki, ranked 78 in the world.
"To win a medal, the players will have to play a couple of tough rounds. The draws are fine, and balanced and give us the opportunity to go deep," India skipper Zeeshan Ali told PTI.
"In terms of practice, it has been tough for us here. Getting practice courts has not been easy due to rain in the last three days.
"We have practised only a limited number of hours and that too indoors. We have to see how the weather progresses and if matches are played indoors or outdoors," he said.
In the men's doubles, Bopanna would aim to defend his gold which he had won with Divij Sharan in 2018. The 43-year-old who just bid adieu to his Davis Cup career, would like to go on a high from Asian Games as well.
The two Indian teams have been drawn to meet in the final with Saketh Myneni and Ramkumar seeded second in the bottom half.
The men's doubles seems an easy draw for the Indians and it would be a surprise if the two teams from the country do not clash for gold.
If at all there is some fight, it could be when Bopanna and Bhambri will be up against Pakistani pair of Aisam-ul-haq Qureshi and Aqeel Khan in the expected quarterfinals.
However Zeeshan said it is not as easy as it seems.
"Seedings in men's doubles and mixed doubles means we have a good chance of reaching the medal rounds. Once the medal rounds are in play, it is a question of which team plays better on that day.
"There are a lot of teams that are unseeded like the Chinese, who are doing well in the singles on ATP Tour. There are good singles players in doubles who do not have ranking, so it will be tricky," assessed Ali.
In the women's singles, last edition's bronze winner Raina has been seeded third and Karman Kaur Thandi is not competing due to a hip injury.
Rutuja Bhosale is the other singles player in the competition.
In the women's doubles, Raina and Prarthana Thombare are one pair while Karman and Bhosale make the other Indian team.
In the mixed doubles, Bhambri and Raina have been given the top billing while Bopanna and Bhosale are seeded second.
(This story has not been edited by NDTV staff and is auto-generated from a syndicated feed.)
Topics mentioned in this article
Source link